Heya everybody!
Hope you all had a great weekend! We made a whirlwind trip home to my mom, followed up now by a bit of a crash and burn yesterday. I feel like I was in the car all weekend, and can I say, it's good to be home? I spent a few hours yesterday working on my scrap pile which seems like it grows exponentially overnight, and I can never get a hold on it. I made a few cards and am going to be butterfly punching, accordion folding, and whirligiging the sweet bejesus out of that pile until it is under control!
Here's a few little things I made: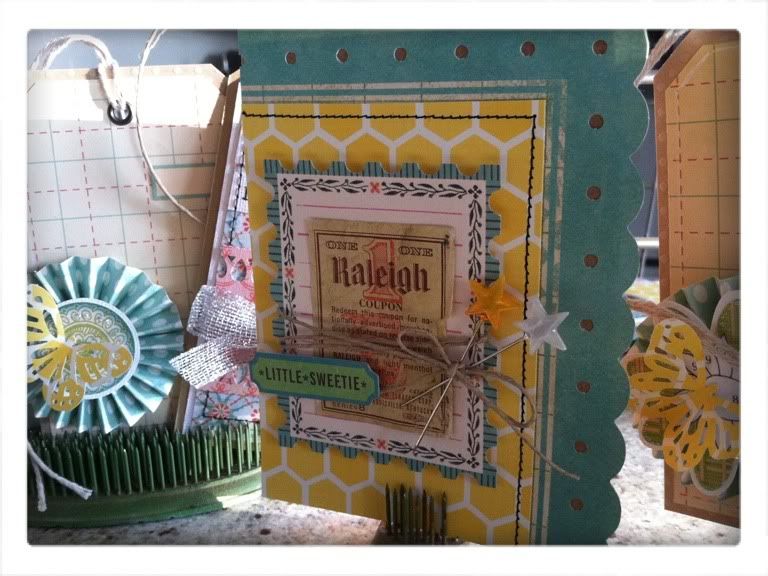 I used a combination of my Mary Ellen and Salt Water Taffy kits for this one. It's hard to tell, but it is actually an A2 size card. I cut the scalloped paper to hang over the top and right side of the card.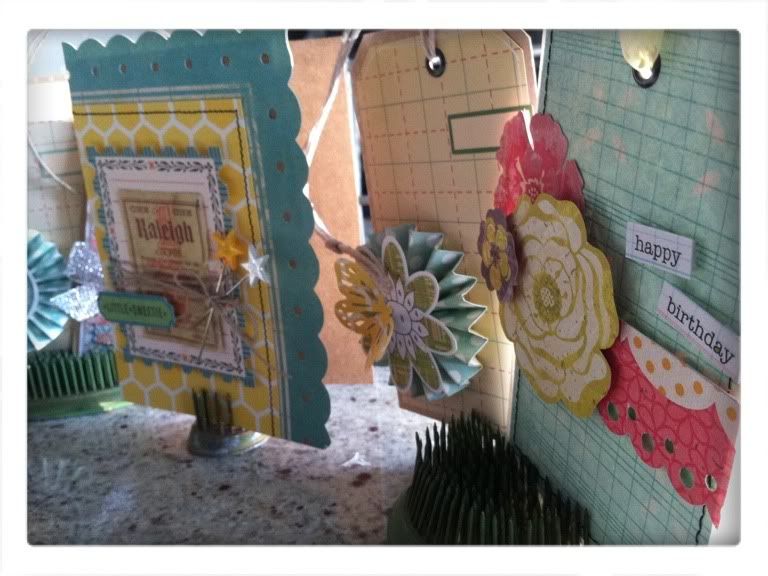 A couple of tags I made using some more of my past Noel Mignon kits. LOVE that Crate Paper Restoration flower paper. I'm a fussy cutter and proud!
I got the idea for this little tag from
Gretchen's cards she did last week
. Love the little sideways pennants!
That's all for today - happy scrapping!