You tell me what happiness is to you....
This post is based on a class i just finished with the ever so fabulous Gretchen McElveen. She is such a sweetheart and a great teacher. The class was filled with loads of inspiration and maybe i can pass on some to you.
For this class i decided I would use the
Sunshine Lollipop from Sassafrass
mixed with some of the
Extra Credit Add on kit
.
and some pocket full of posies from here (sorry sold out)
there is only 1 left of the sassafrass sunshine lollipop left in stock and 5 of the extra credit kit so act fast if you want it.
My book is made of chipboard that i have been hoarding. You can use cereal boxes or the chipboard that you get when you buy paper packs or whatever you choose. I covered it with the elsie fabric sheet that comes in the Extra Credit kit. and went from there...i even added some hambly transparency as some pages.
If you bought the 2 kits this month this can easily be done as a mini on your childs school year from last year as well ...i added pockets to some of the pages for memorbilia.
here is the finished product: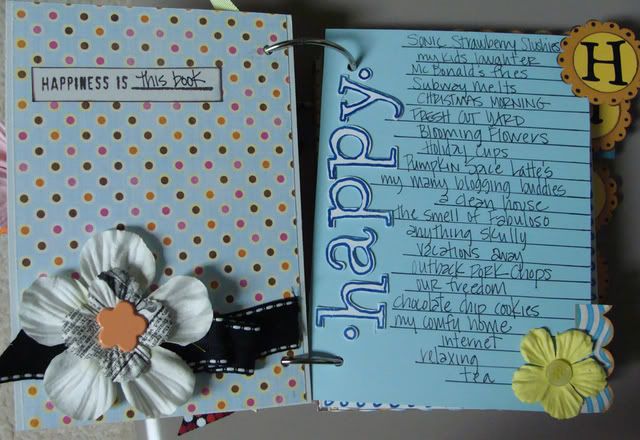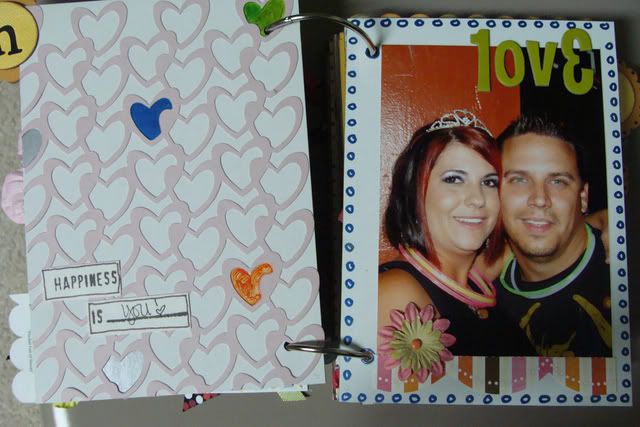 Here is some food for thought that gretchen gave us:
Perform every act in life as though it were your last.
-Marcus Aurelius
Take nothing for granted.
These are some things she asked us...kinda like food for thought
maybe this will inspire you to make your own mini
1. Have you begun today what you wish to be tomorrow?
2. What if you lost everyone and everything in your life right now…and then somehow got them back??
3. Are you willing to continually dance with life?
4. What if the rest of your life was the best of your life?
Happy Sunday!
make sure you check out the
Tips and Technique Blog
tomorrow for a quick make and take from me.