I have always wanted to make one of these little dolls with a picture of Alyson on it. Finally in the Paper Doll kit (sold out) there was the sheet of cut outs and I went to town. I plan on hanging this on her bedroom door - so cute right?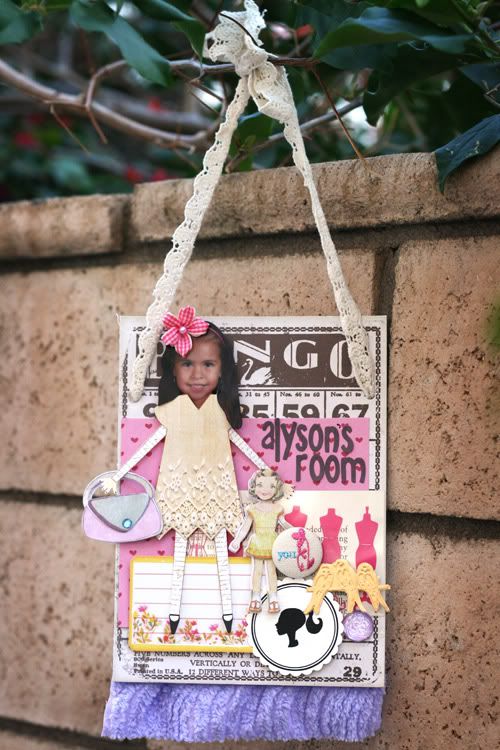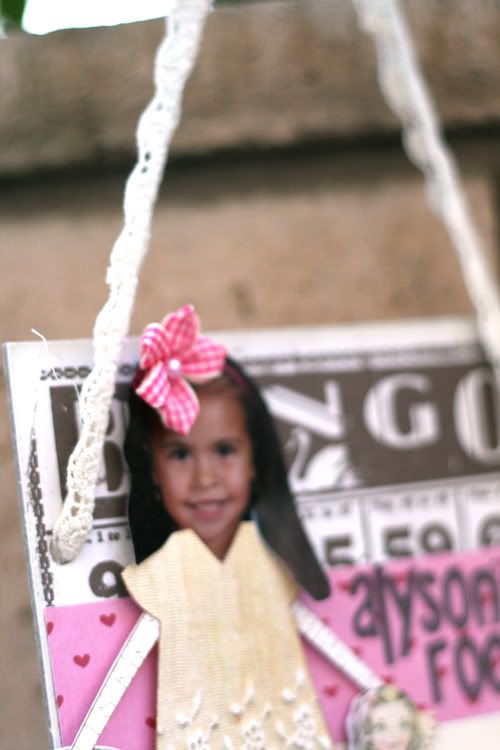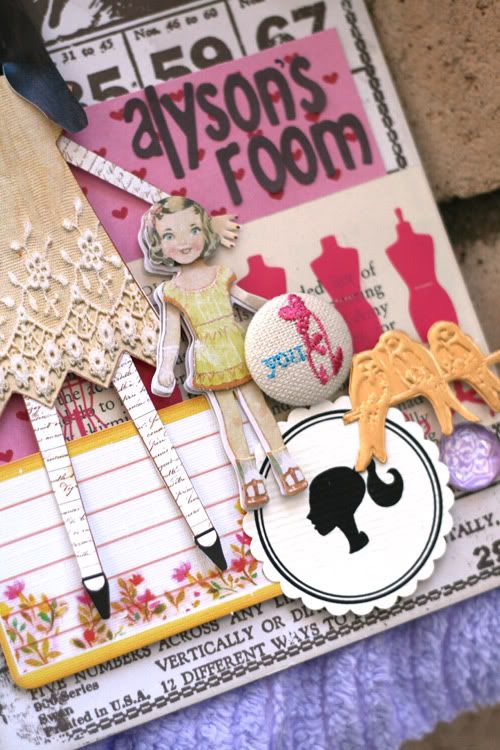 Oh and for the picture I had to make sure to get a shot that was head on so I used one of her school photos. Easy!
Thanks for stopping in! Have a wonderful weekend!
Michelle