Well I don't know about you but I have a ton so glitter and stickles - I can't help it -- the sparkles always make me happy! This week I decided to put some of my stickles to good use. I created this layout with the February Noel Mignon Kit -- I added a few of my own things - but it just goes to show that you can create a non-valentine layout with the kit.
I cut apart the Making Memories quilted paper and cut out the middles as well. I replaced the pattern paper with some of the My Mind's Eye paper -- it also became an easy place to put my journaling.
This layout is one of the movie nights we had this month. We picked up 'Cloudy' the day it came out and I decided to make a yummy dinner of what else?? Spaghetti and Meatballs --- yumm! Alyson was only too happy!
Here are some close ups.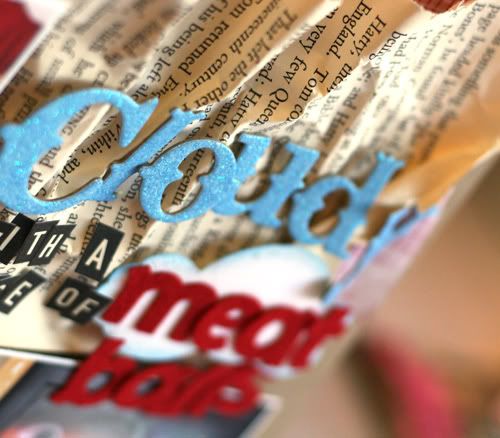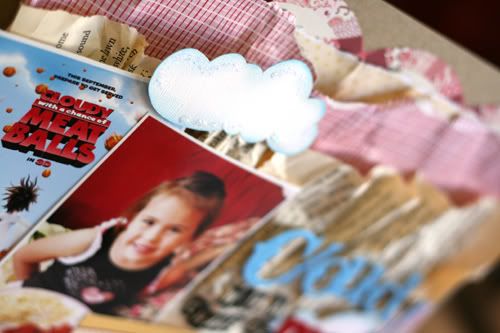 You can kind of tell that I used my stickles on the clouds. Adds a little sparkle -- which fits well because the alphas are sparkly as well.
I hope this inspired you to use your kit in a non-holiday way OR to get those stickles out to add that faint shimmer to your layout!
Have a wonderful weekend!
Michelle