Hey Everyone!
If you're anything like me, you would have thought that by now you would have 13 days completed of your December Daily.
But you don't.
You don't even have the cover done and you've decided that because of the hustle and bustle of life that surrounds you, you are going to let yourself off the hook and not done one this year, or think of a simpler way to document the holiday season after the holidays are over.
Last year I did complete a December Daily and of the things that I did was to insert some of the Christmas cards that we received in the mail.
So I decided for today's project, I would just create a cover for a book that will house all the cards that we received this year.
I took one of my kiddos' old board books and covered it in white medical tape (you know what I'm talking about? They sell it in the band aid aisle) and then gesso'd it. This is a super quick way to cover a book and still get a distressed, natural feel to it.
Using various bits and pieces of
the Glad Tidings Kit
, I created a simple and non-traditional cover for my album. I also used some chipboard letters from a past kit and of course the Heidi Swapp Color Shines.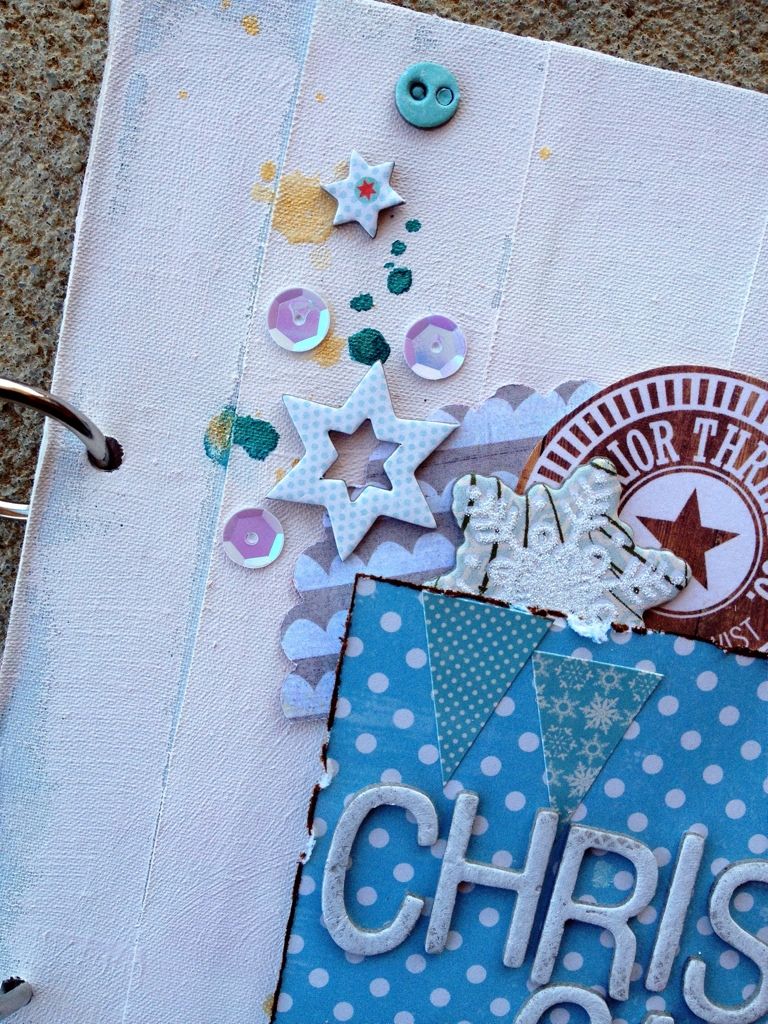 Had so much fun creating this and can't wait to fill it with all our Christmas cards.
xo