Hi guys!
I hope everyone had a fabulous Christmas Day with their families and that they made Santa's nice list :)
Well, today is my last post and I have to say that I have had soooo much fun creating projects with Noel's AMAZING kits!! I mean really, her kits are quite possibly the best that are out there and I'm not just saying that :)
For today's lo, I of course used the fabulous Glad Tidings kit because of course it is absolutely perfect for scrapping the holiday photos.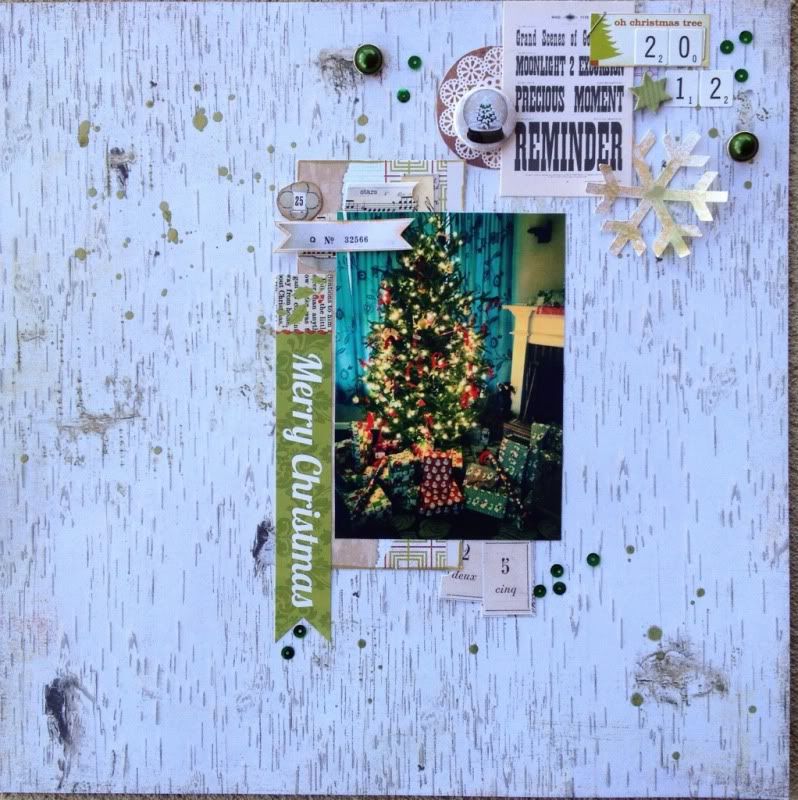 We just got our tree up last week (eep!), so it'll be nice to enjoy it a lil bit longer in a layout.
I hope you guys have a wonder new year and that 2013 is absolutely amazing for ya!!
xo