Hello Everyone!! Talking to you today about my latest fav in the scrapbooking world! For almost all of us this changes every 6 months with the new releases, if not sooner! For me, it changes a lot! I move from one collection or another with my mood, calling each one my newest fav. But today I have something that seriously is going to hold the title of 'Absolute Latest Fav That Will Last A Long While'! I am lucky enough to be one of the first to play with
Crate Paper
's newest collections, and have absolutely fallen head over heels in love with one in particular! It is called
Restoration
, and it is all about the vintagey colors and patterns that I go nuts for! Here below is what I did with the collection:
I am in love with the colors, and patterns, and the distressed look of everything! I just can't get enough of it, so I go back and just stare at it! LOL! When I started cutting into the paper, I seriously didn't think that I could do it justice. I still don't really think that I accomplished what I had in mind for the collection, but I am happy with my LO anyway! :D That is all that matters really. But I can see this collection staying permenantely in my stash, as I know I will always want to come back to these gorgeous colors and textures!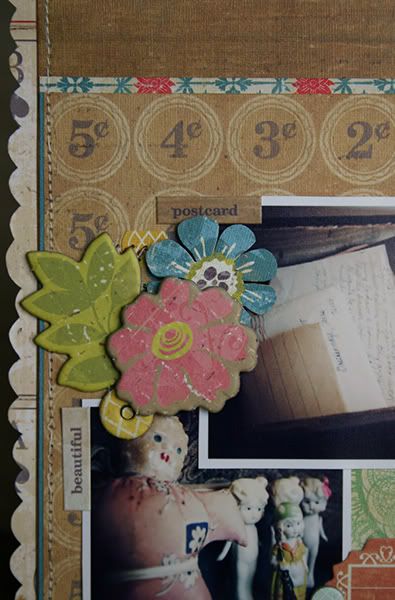 Do any of you have things in your stash that you vow to keep there for as long as you possibly can because you love it that much? I'd love to hear about what your latest fav is right now!
Have a great rest of your Monday!!
~Amy